Nearest Town, Ekalaka, Montana
Montana Legacy Ranch | Curry Place
The Curry Place is part of Montana Legacy Ranch's 50,000+ Acres near Ekalaka, Montana. We have abundant lodging available. Inquire for more information!
If you're interested in booking a premium version of our available packages, please click the "Contact Ty O" button. Going Premium will add bonus services to your selected package, such as vehicle towing, game retrieval, and any other assistance should you need it, all for a $200 additional fee.
Montana Legacy Ranch is family-operated by Ty and Sarina O'Connor and the proud home of OCC Legacy Cuts and OCC-O'Connor Crops & Cattle, both of which are 100% Certified Organic Operations.
Come visit for a chance to experience the fruits of the O'Connor's stewardship of their land achieved through their commitments to Regenerative Agriculture, family, and quality.
We look forward to having you!
Contact TSO Cantina to supply your party's lunch as you enjoy the property.
---
---
Curry Place is a beutiful piece of land. Speelmon Creek runs through the middle of the property and is surrounded by timber and pasture making it a whitetail haven. Turkeys hang out along the creeks and can be found throughout the property. Pronghorns can be found in the fields on the western side of the property and in the fields along pivots to the east.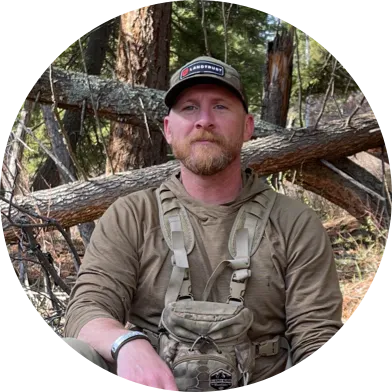 Property Visit on 4/2/2022
Kris Poirier
|
LandTrust Field Rep
Frequently Asked Questions
Will there be other hunters on the property for the days I book?
How is the population this year?
Will I receive property maps so that I can plan my hunt?
Does LandTrust allow a day for scouting pre-hunt?
How do I know every property/available package is authentic?
Property Access & Ground Rules
Check In

:

After 8:00 AM

Check Out

:

Before 5:00 PM

Nearby Interstate

:

20+ miles

Nearby Highway

:

0-10 miles

Nearby Airport

:

N/A

Campfires

:

Not allowed

Pets

:

Allowed on property

Walk-in Access

:

Yes

Guests

:

13 Allowed
Cancellation Policy:
Refunds are only available within 48 hours of the landowner accepting your booking request.
View Policy
The property was beautiful. The weather was terrible with 30+mph winds and 20 degree temps but we manage to kill one gobbler. Would love to see it when the weather was good.

Reviewed by Guest on May 2023

It was everything we wanted in a Merriam hunt, Plenty of birds on the property and an owner that gave us unrestricted access. We had been looking for an opportunity to do all the work for our hunting success and Ty gave us that. Now, we look forward to visiting again for a duck / big game hunt in the future. Thank you again Ty, I wish you the best in this growing season. I would highly recommend this property.

Reviewed by Guest on April 2023

Beautiful property. The weather was a bit crazy and I didn't hear as many birds, however the ranch holds plenty of turkeys. The schoolhouse was a great stay as well. Ty went out of his way to help me get through the mud after a big storm. It was a great experience and Larry (who takes care of the hunters) was a first class guy!

Reviewed by Guest on May 2023

Very relaxing beautiful ranch. Lots of birds. Ty went out of his way to help me many times. Great place to hunt to get a Montana bird. All around excellent

Reviewed by Guest on May 2022

Reviewed by Guest on November 2022

Ty has a cool ranch full of opportunity for outdoorsman. We hunted turkeys, which had a big group on the property. The place was littered with whitetails, and also saw several antelope among other wildlife. The schoolhouse was a nice place to cook up meals, dry your clothes and catch a hot shower. Ty is a great guy, who is accommodating and flexible.

Reviewed by Guest on May 2022

HI TY,didn't get to experience the type of hunt we were hoping for because of the bad weather,we did get to hunt 1 good full day and did really enjoy that,we did find lots deer sheds which was exciting,found lots dead doe and bucks from last summer or early fall,i think maybe disease got them.Staying in the old school house was comfortable and looking forward coming back some time. Don't forget we are coming out in the fall of 2023. I'll be in touch and looking forward in seeing you. Thanks for every thing. Alan

Reviewed by Guest on May 2022