Additional packages can be accommodated. Inquire for more information.
Helpful Resources for This Property
This property is managed tremendously well for strong pheasant populations every year. No doubt about it!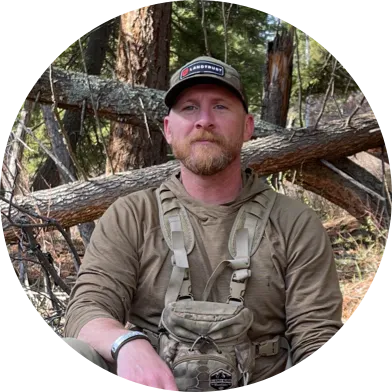 Property Visit on 6/15/2022
Kris Poirier
|
LandTrust Field Rep
---
House Details
Available Amenities
House
Espressos, home-roasted coffee, all meals with accommodations.
Kitchen
We provide all meals for guests staying with us. Day hunters bring their own lunch and refreshments. We provide water and coffee.
Our home is your home for the duration of your stay! We'll set you up to make your favorite coffee at the push of a button. We'll be around, and very happy to be part of the conversation, or leave you to enjoy your friends as you wish. Our dogs welcome canine company (as do we). Let us know in advance of any dietary requests and we'll do our best to accommodate. Pack waterproof boots for access to all hunting areas.
Frequently Asked Questions
Will there be other hunters on the property for the days I book?
How is the population this year?
Will I receive property maps so that I can plan my hunt?
Does LandTrust allow a day for scouting pre-hunt?
How do I know every property/available package is authentic?
Property Details & Ground Rules
Check In

:

After 8:00 AM

Check Out

:

Before 4:00 PM

Nearby Interstate

:

No

Nearby Highway

:

No

Nearby Airport

:

N/A

Campfires

:

Not allowed

ATV's

:

Not allowed

Parking

:

Yes

Drive-in Access

:

Yes

Walk-in Access

:

No
Landowner Rules: -Hunters must hunt with a trained bird dog, either theirs or ours. -Maximum number of birds included in cost per hunter per day: 6 (extra charge for more than 6). -Half-Day hunts available – 3-bird limit. -Hunting lesson hunt: 3-bird limit -We have a policy of resting the property between hunts to manage the pressure on birds. We may ask for flexibility if your preferred date is not available. Fishing rules: - Rigorous slot-limits are maintained. In general, we keep the big spawners and harvest the small fish.
Cancellation Policy: Refunds are only available within 48 hours of the landowner accepting your booking request.
Landowner
Hello from Bruce and me! We're glad you found us and we look forward to welcoming you to our beautiful corner of Montana! We love making new friends through hunting on our Preserve. Here's a little bit about us, in case you're interested. I, Anne, began my hunting journey during my first visit to Montana in 2005. I am a meat-eater and wanted more connection with how my food gets on the table. I learned to shoot and to hunt from dear Bruce, with copious tears, frustration, mistakes and figuring it out along the way. I became proficient (not great) and it became my number one passion. One day I woke up and decided I wanted to teach women to hunt and Joy of Hunting was born! Bruce and I are a team when it comes to managing the preserve. He has an enormous amount of knowledge and experience in stewardship of habitat and other conditions designed to attract and keep pheasants on our property. He is a great bird hunter, always in the right place. And he rarely misses. He is intense, walks fast and always has a plan for the hunt. Me, I like to think I am more relaxed about it (actually, I can be pretty intense too!), aware of how difficult is can be for a new hunter to manage all the different facets of hunting and be purposeful about creating a comfortable learning experience and building up skills and confidence at the same time. Our canine support team is very important to us too. Violet is now our senior dog, a handsome Yellow Lab who is brilliant at retrieving runners; Reacher is a Brittany who is still learning the ropes but as a puppy had 44 pointed birds shot over him; and Rimu, our new Lab, 6-months-old as the 2020 season starts, is already an astounding, though as-yet undisciplined, hunter! Through hunting, I took up Sporting Clays for practice and fell in love with the sport! I became a certified Level 1 instructor under the NSCA program and took Montana State Championship (Ladies) in 2018. I love to introduce new shooters to Sporting Clays. And, for those that make the journey into hunting, I adapt my teaching to fit the art of hitting flying birds, coming out of nowhere with an unpredictable flight path, while knowing where the other hunters and the dogs are, being safe, not falling over or getting behind or in front, and having a good time! So if you feel like giving it a try, I can't wait to hear from you!! Anne
Hello from Bruce and me! We're glad you found us and we look forward to welcoming you to our beautiful corner of Montana! We love making new friends through hunting on our Preserve. Here's a little bit about us, in case you're interested. I, Anne, began my hunting journey during my first visit to Montana in 2005. I am a meat-eater and wanted more connection with how my food gets on the table. I learned to shoot and to hunt from dear Bruce, with copious tears, frustration, mistakes and figuring it out along the way. I became proficient (not great) and it became my number one passion. One day I woke up and decided I wanted to teach women to hunt and Joy of Hunting was born! Bruce and I are a team when it comes to managing the preserve. He has an enormous amount of knowledge and experience in stewardship of habitat and other conditions designed to attract and keep pheasants on our property. He is a great bird hunter, always in the right place. And he rarely misses. He is intense, walks fast and always has a plan for the hunt. Me, I like to think I am more relaxed about it (actually, I can be pretty intense too!), aware of how difficult is can be for a new hunter to manage all the different facets of hunting and be purposeful about creating a comfortable learning experience and building up skills and confidence at the same time. Our canine support team is very important to us too. Violet is now our senior dog, a handsome Yellow Lab who is brilliant at retrieving runners; Reacher is a Brittany who is still learning the ropes but as a puppy had 44 pointed birds shot over him; and Rimu, our new Lab, 6-months-old as the 2020 season starts, is already an astounding, though as-yet undisciplined, hunter! Through hunting, I took up Sporting Clays for practice and fell in love with the sport! I became a certified Level 1 instructor under the NSCA program and took Montana State Championship (Ladies) in 2018. I love to introduce new shooters to Sporting Clays. And, for those that make the journey into hunting, I adapt my teaching to fit the art of hitting flying birds, coming out of nowhere with an unpredictable flight path, while knowing where the other hunters and the dogs are, being safe, not falling over or getting behind or in front, and having a good time! So if you feel like giving it a try, I can't wait to hear from you!! Anne